Bianchetto truffle o tuber borchii vittadini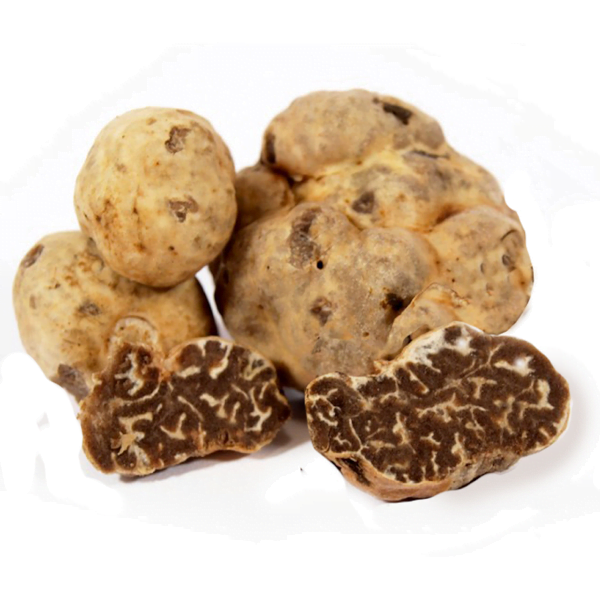 The Bianchetto or Marzuolo or Tuber Borchii Vittadini truffle is widespread throughout the Italian peninsula. It has similar characteristics to the white truffle because it has depressions on the peridium, it is smooth and of off-white color. In reality when it reaches maturity it becomes dark both inside and outside. Moreover, it differs from the more prized variant for its aroma: soft at the beginning, tending to assume strong tones of garlic afterwards. Its commercial value is lower than white. It prefers calcareous soils and deciduous woods such as turkey oaks, holm oaks and downy oaks, or conifers such as larches, cedars, firs and some species of pine.
The harvest takes place between mid-January and mid-April.