Alba white truffle or tuber magnatum pico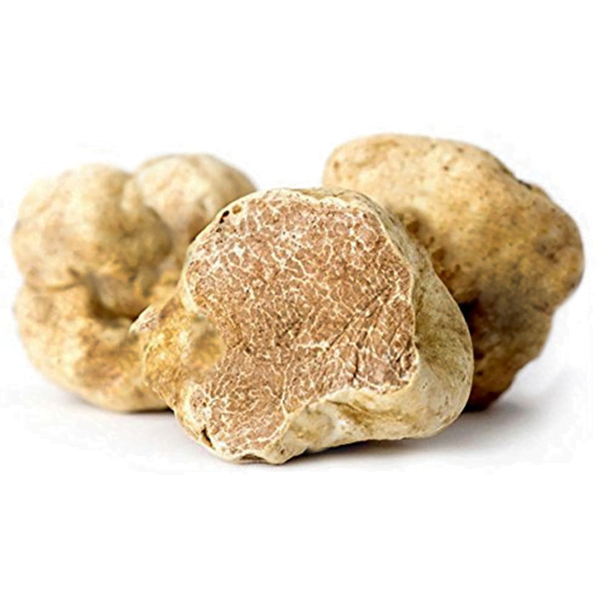 The Alba white truffle, precious white truffle or Tuber Magnatum Pico is the truffle par excellence. It is born and grows only in Istria and Piedmont, where it takes the name of Alba Truffle. It lives in symbiosis with oaks, willows, lime trees and poplars, but it can also be found in black hornbeam and hazelnut trees. The appearance is globular, with irregularities on the peridium whose surface is slightly velvety. The color varies from cream to ochre and remains constant even when fully ripe. The gleba is white and yellow-greyish marbled with white veins. It is extremely aromatic, reminiscent of the smell of Parmesan cheese. It requires a soft and humid soil with good ventilation.
It is usually harvested between mid-September and December.
Measures 20-50 grams price 1,700 euros kg
50-90 grams price 2,000 euros kg
90-150 grams 2,300 euros kg
Minimum order 200 grams
Shipping costs included
Send a message on WhatsApp or send an email to order@truffleat.com specifying the desired size of truffle.